"Inductive experience" is a film about the building of epistemologies being put to practice nowadays in Western Academia. A hybrid experimental 16MM, Super 8, and Digital Video film, that questions normalized common sense and constituted beliefs by our society.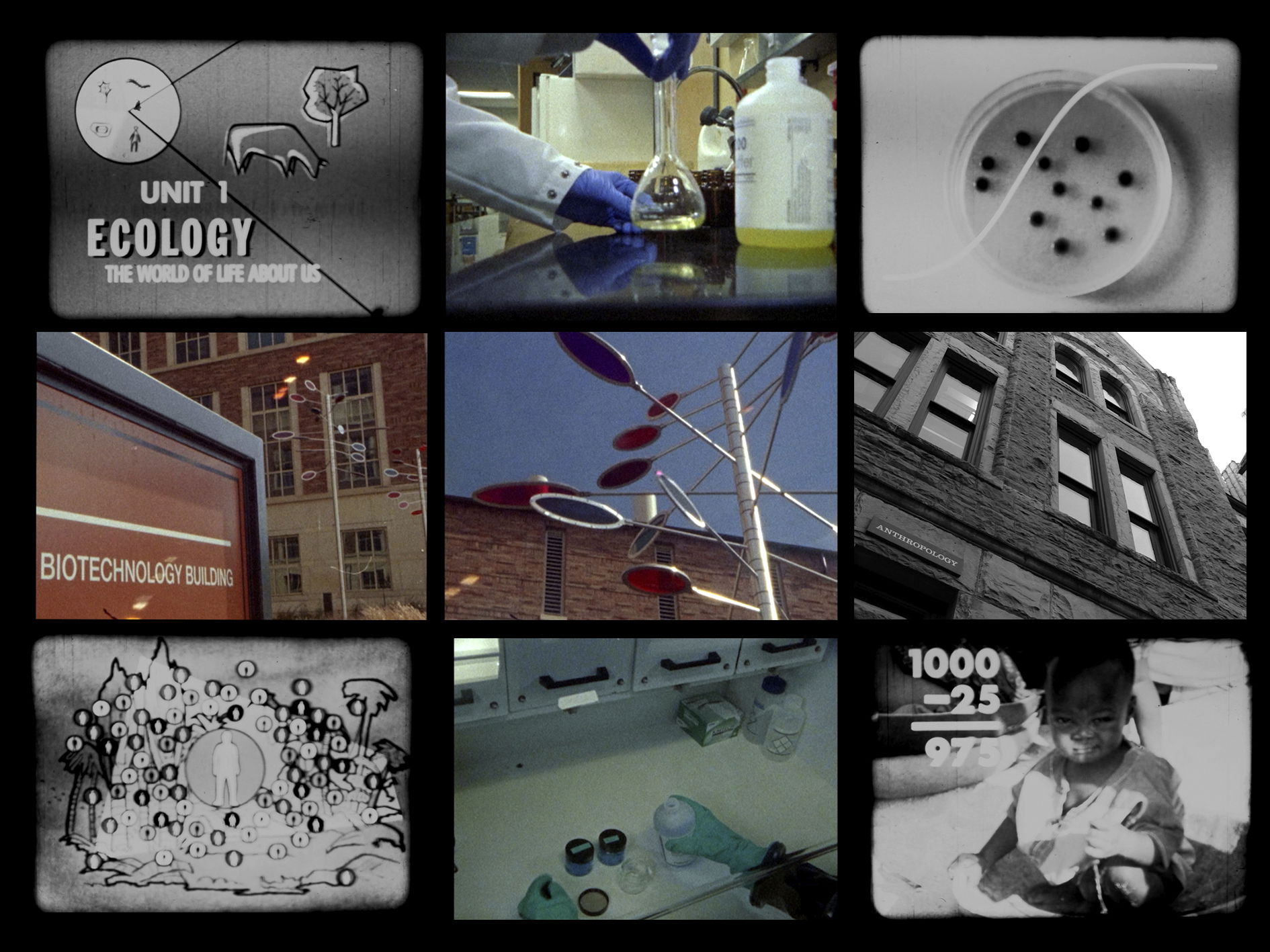 "Inductive Experience" is an experimental film structured around the work with 16MM found footage film and original Super 8 material. The main elements/characters of the film are the buildings and the epistemologies being discussed inside of those buildings. Through edition and image processing, a plot is being delineated in the direction of a discussion over how our current ways of knowing and doing are tied to the Positivist methodologies born in the 18th and 19th centuries.
My film practice is about the uses and abuses of archives, particularly the audiovisual archive and the ways into which is produced, exhibited, catalogued and its ways of circulation. The research started with a focus on the narratives that were being produced throughout the 20th century about population ecologies and demography. It introduced the subject of the tension between Nature and Civilization, the great Western fractured reading of the world, and who can enter the category of "civilized" through one specific footage, a short educational film from 1963 about "Population Ecologies"( Internet Archive. Encyclopaedia Britannica Films, January 1, 1964. https://archive.org/details/populationecology) The educational documentary was shot in 35MM film and reproduces notions linked to popular demographic theories of the middle of the 20th century, like Malthusianism. Furthermore, it advances the teleological belief that all human race(s) would have the same stages of "development" towards Western science, therefore creating the fallacious discourses of "underdevelopment" and "third world" attributions. Social Darwinism heritage, being carried since the beginning of the century, these notions were contained in largely distributed educational films, books and other materials being reproduced into Western educational systems. Through archival research, I found a B/W 16MM copy of the educational film and will rework the image through film processing. Together with it, I am shooting original super 8 film around the Boulder campus to compose a narrative that will discuss the building of epistemologies.
Coming soon.