ATOA was a collective intervention produced by Oziel, Renata and Guto.
In a city with all the art and cultural spaces seized by a feudal,elitist system, heritage of the Modern construction of Brasil's society, the artists continued to use the public street as their venue, defying the market oriented logic of Brasil's Art Regime.
ATOA foi uma intervenção coletiva produzida por Oziel, Renata e Guto.
Em uma cidade com todos os espaços artísticos e culturais tomados por uma hegemonia elitista, patrimônio da construção colonial da sociedade brasileira, os 3 artistas continuaram utilizando a via pública como espaço, desafiando a lógica mercantilista do Regime da Arte no Brasil.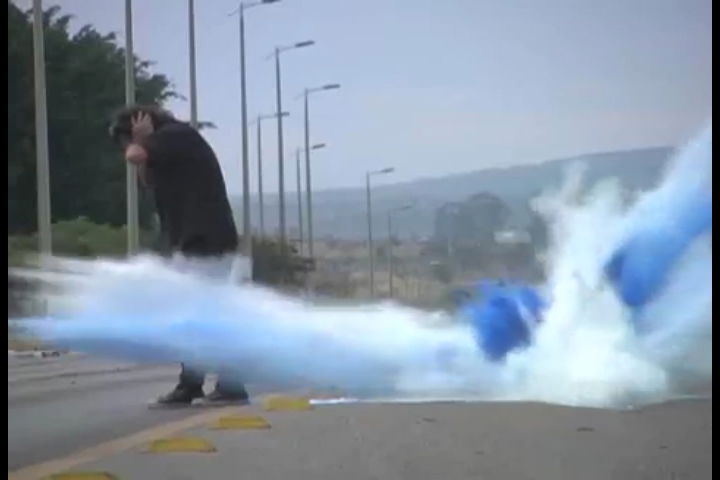 Oziel, Color Bomb, ATOA/Brasilia, 2008