Arte Privada / Private Art, 2018.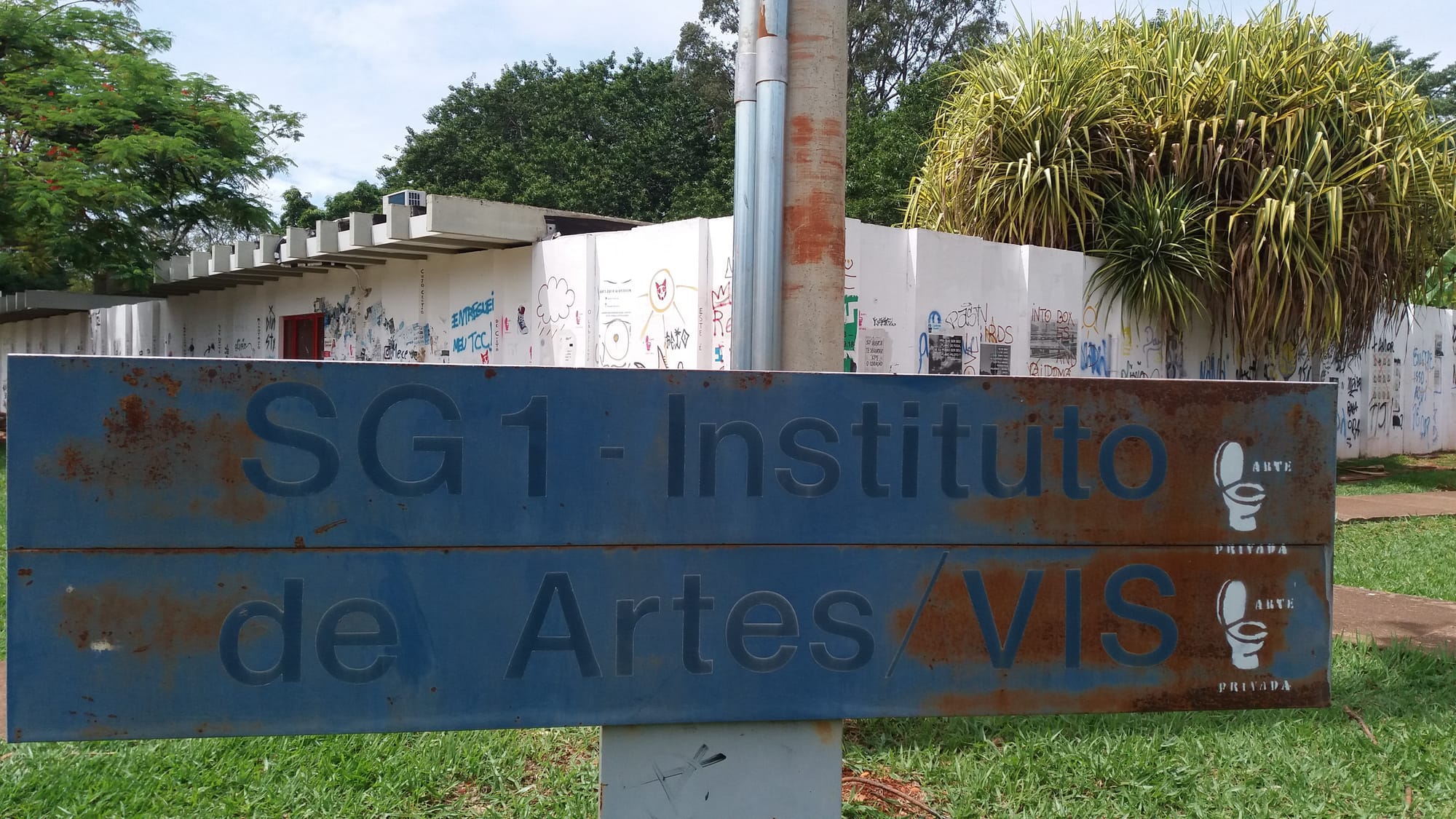 Arte Privada, Stencil, 2018, RCBarreto (Photo:RCBarreto)
The scarce public resources destined to Arts and Culture in Brazil are controlled by a historic colonial elite. Private banks and legal spaces function as cultural centers, attracting youth art projects. Public money that should promote equal access to Brazilian culture is used for the self-promotion of very well-defined groups. These groups are perpetuated in the symbolic and epistemic control of the discourses of Art through a marketing logic that feeds back and reproduces total violence.
Os escassos recursos públicos destinados às Artes e Cultura no Brasil são controlados por uma histórica elite colonial.

 

Bancos privados e espaços jurídicos funcionam como centros culturais, atraindo projetos de 

jovens artistas que dao continuidade ao processo elitista.

 

O dinheiro público que deveria ser aplicado de forma igualitária, promovendo

 

acesso à cultura entre aqueles historicamente expropriados, é usado para 

autopromoção de grupos  elitizados muito bem definidos.

 

Esses grupos se 

perpetuam no controle simbólico e epistêmico dos discursos de Arte por meio de uma lógica 

mercadológica que retroalimenta e reproduz total violência.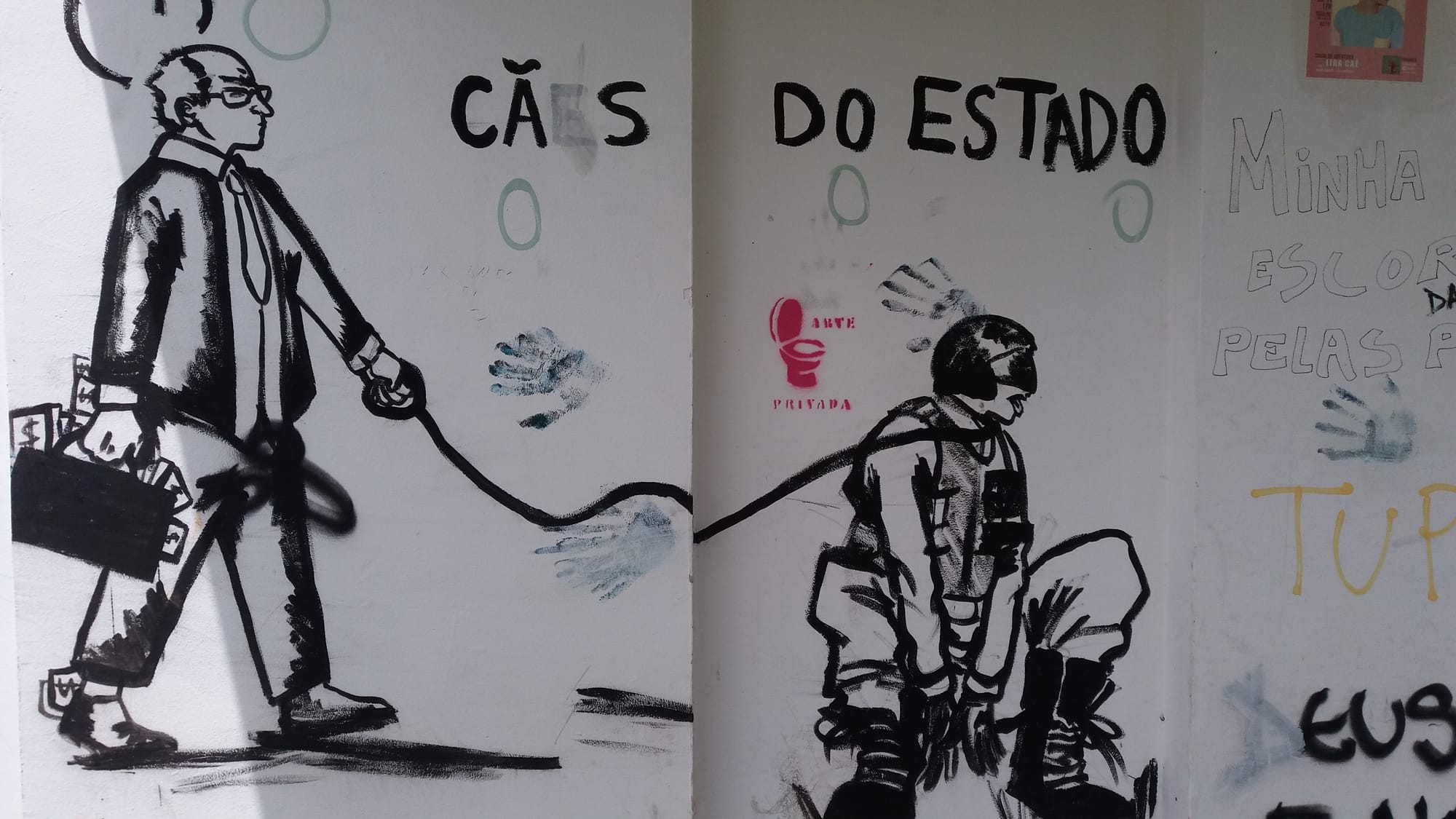 Cães do Estado, Unknown author, Visual Arts Institute, UnB, Brasília (Photo:RCB)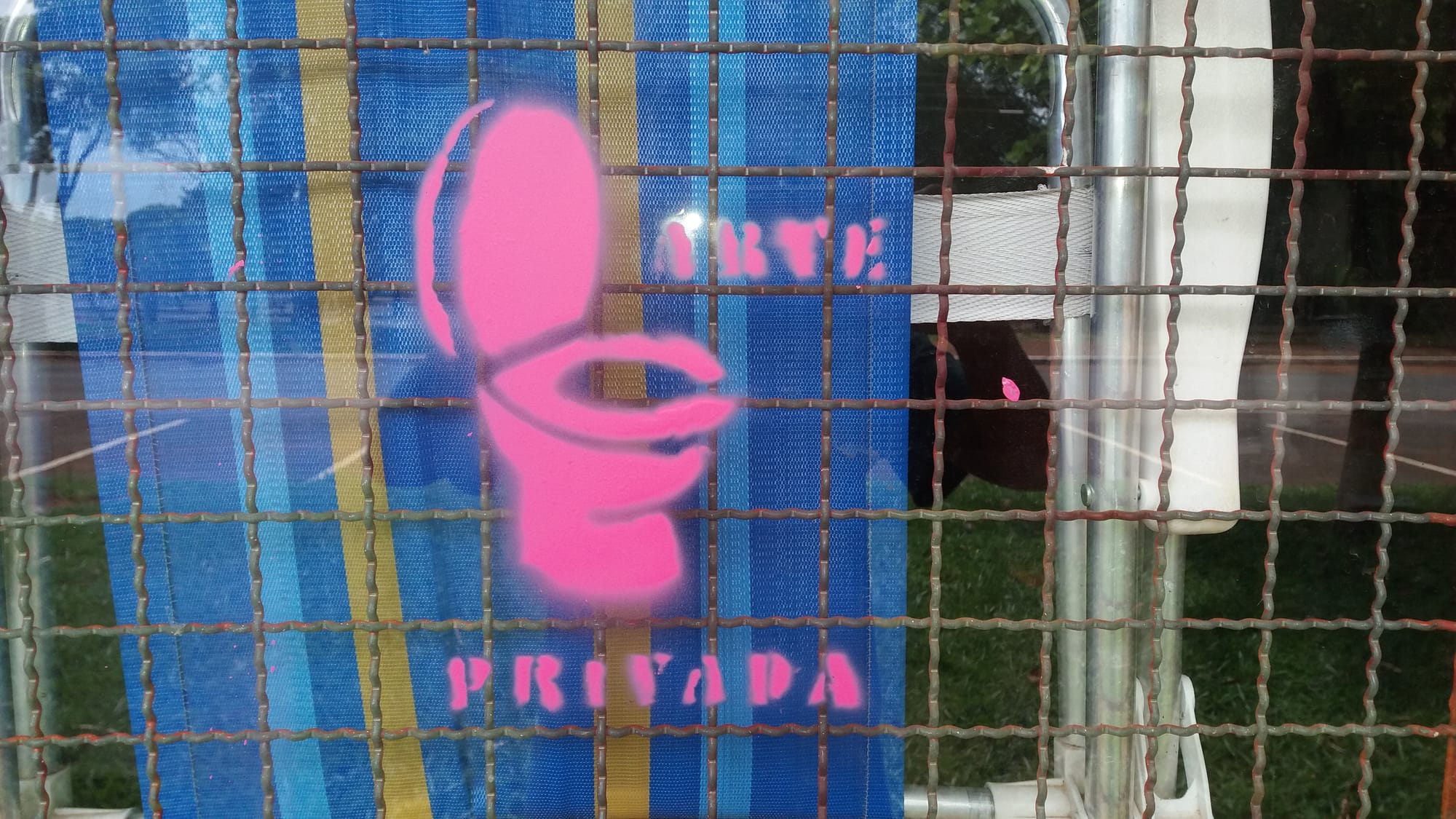 (Photo:RCB)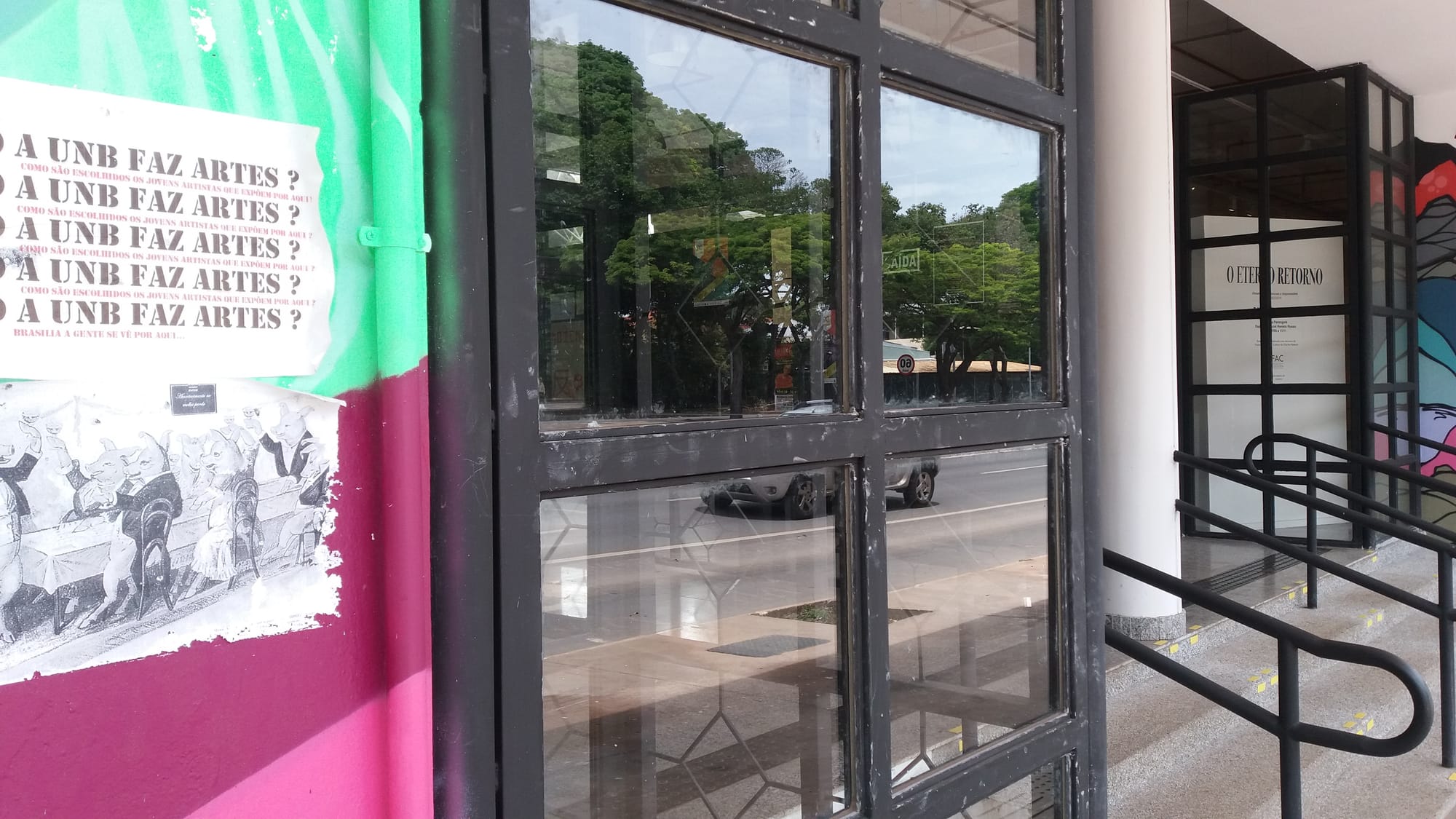 Poster "Só UnB faz artes" by Erica Tracy, 508 sul, 2018 (Photo:RCB)
This Stencil work is a response to the historical appropriation of art spaces by a colonial elite in Latin America. All the stencils were done on Public Property, Cultural centers and Art departments.
Este trabalho deStencil é uma resposta à apropriação histórica dos espaços de arte por uma elite colonial na América Latina, especificamente uma rsposta ao Regime de Arte brasileira e sua elite abusiva e violenta. Todos os estênceis foram feitos em Patrimônio Público, Centros Culturais e Departamentos de Arte.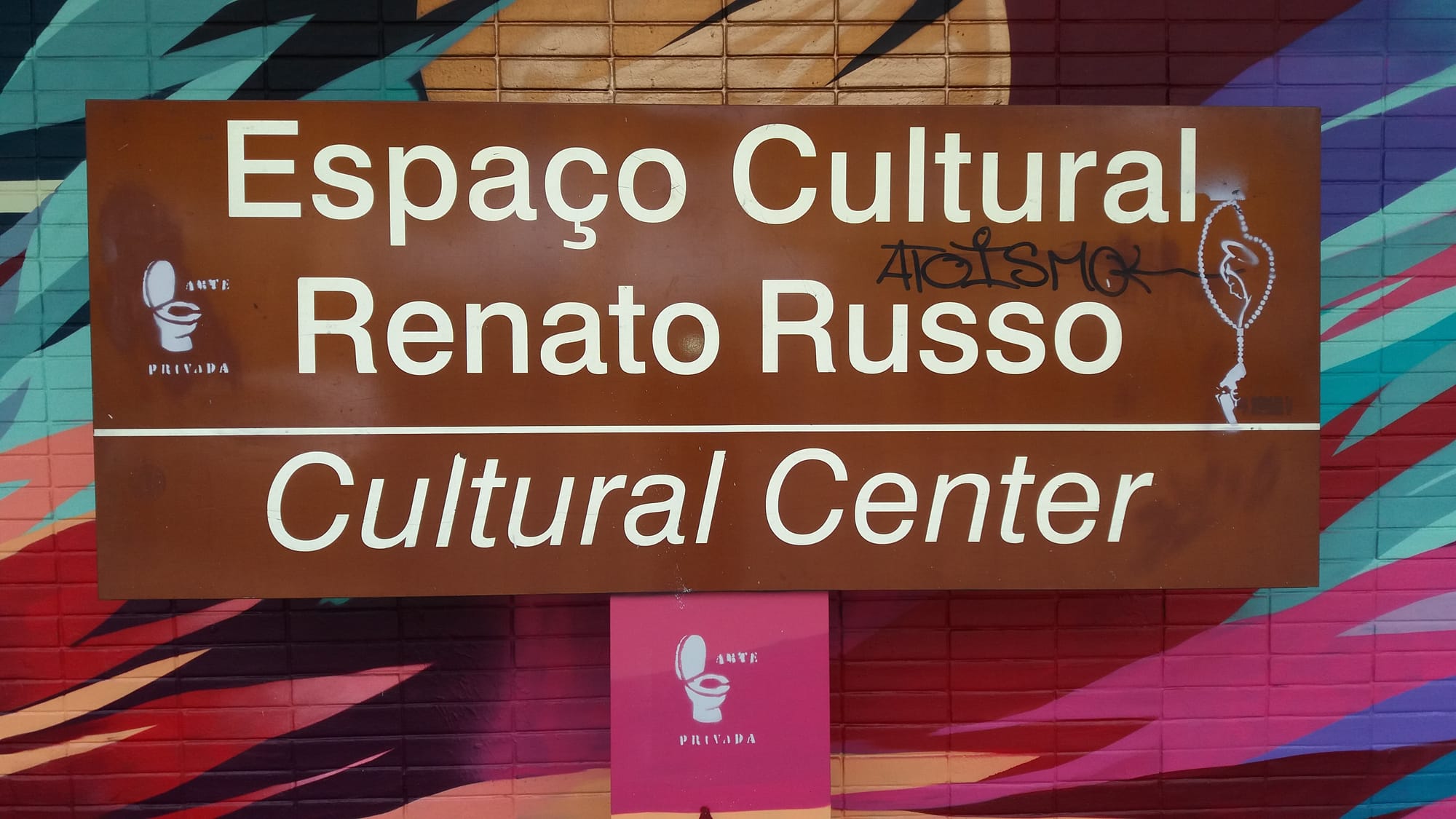 Photo:RCB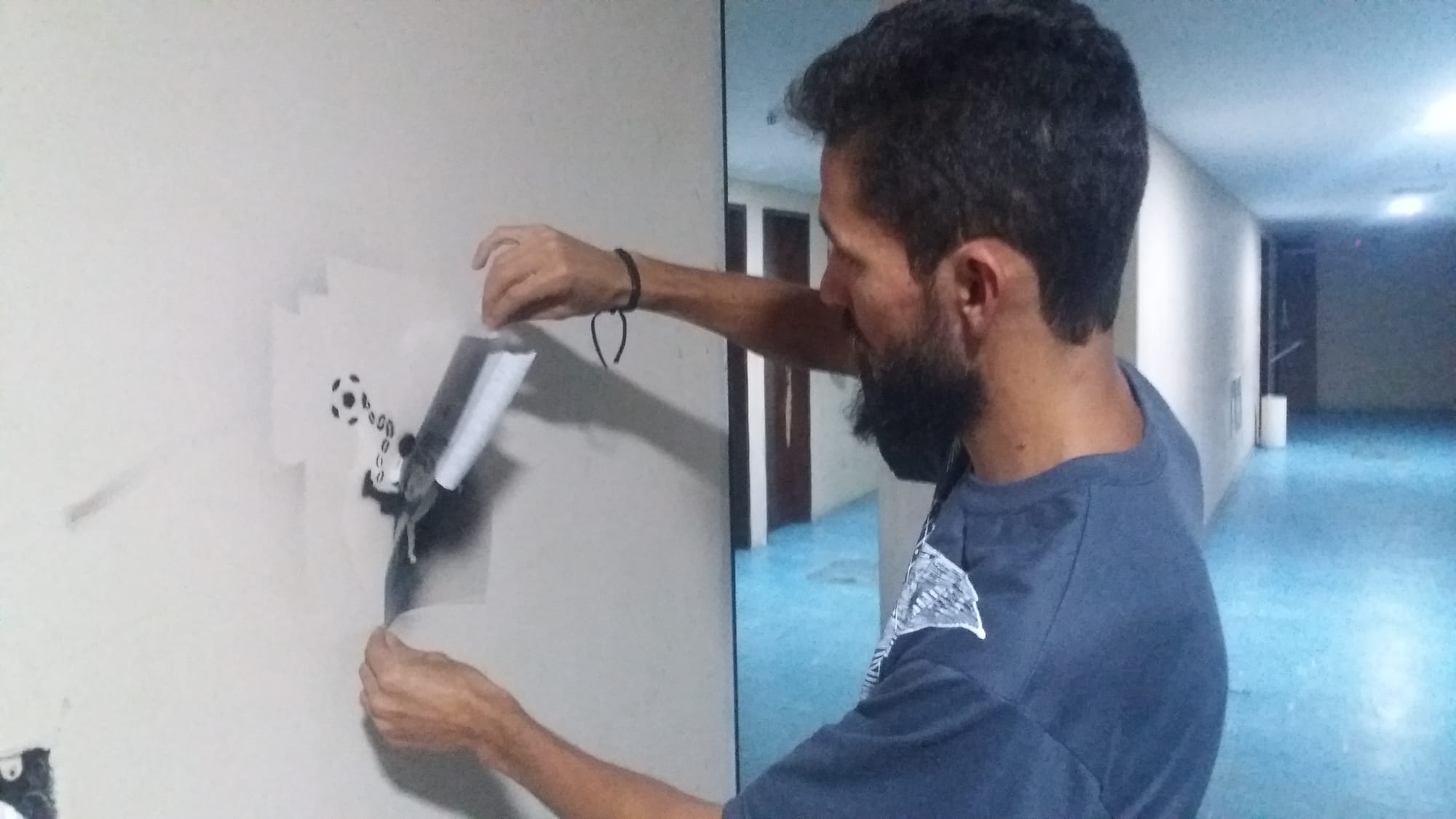 Stencil "Joga Dor" - Fábio Silva, 2018, FADM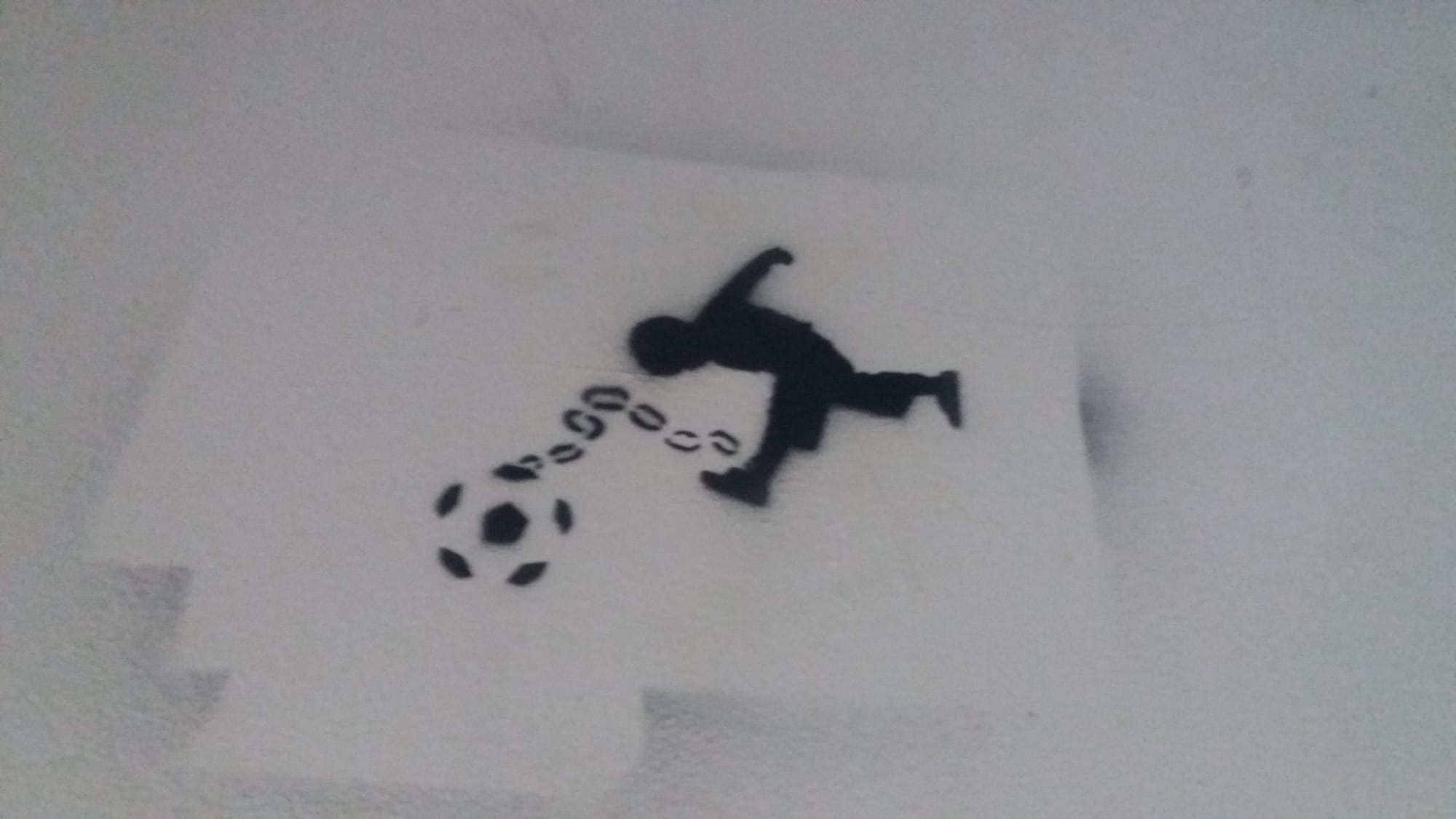 Stencil Joga-Dor - Fábio Silva, 2018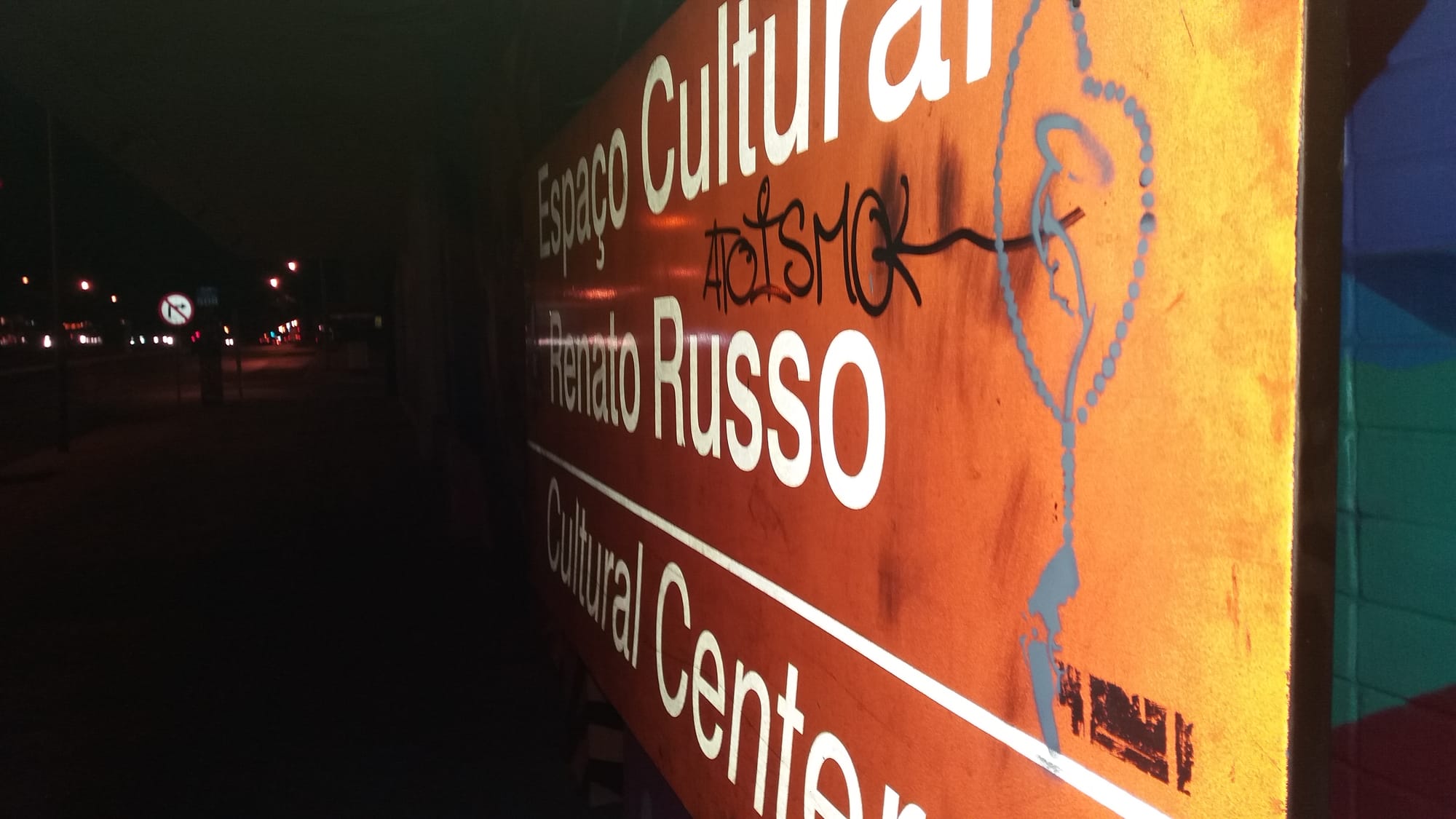 Stencil 38 Ave-Marias (38 Saint-Marys), Fábio Silva, 2018, 508sul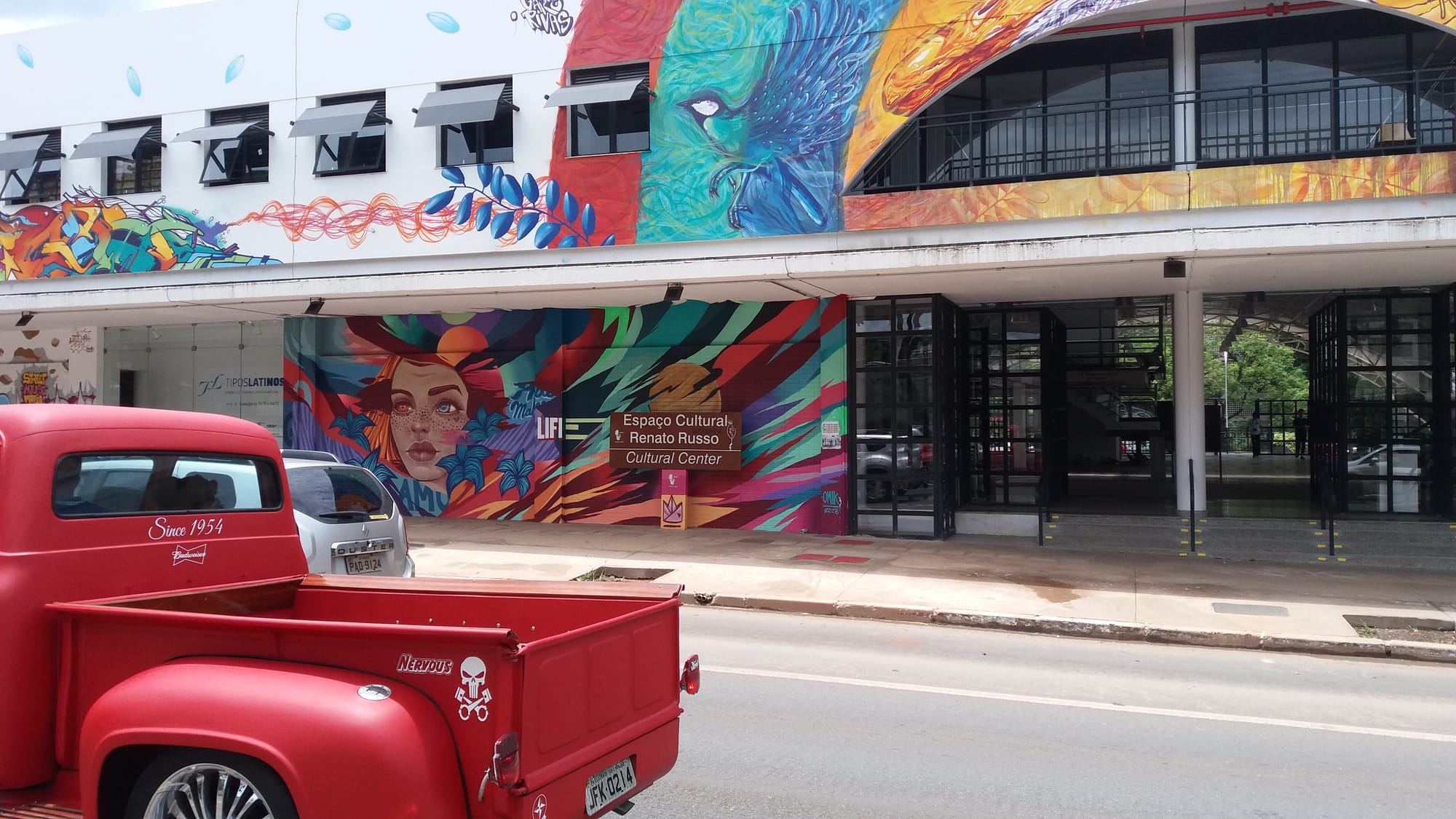 508 sul (Photo:RCB)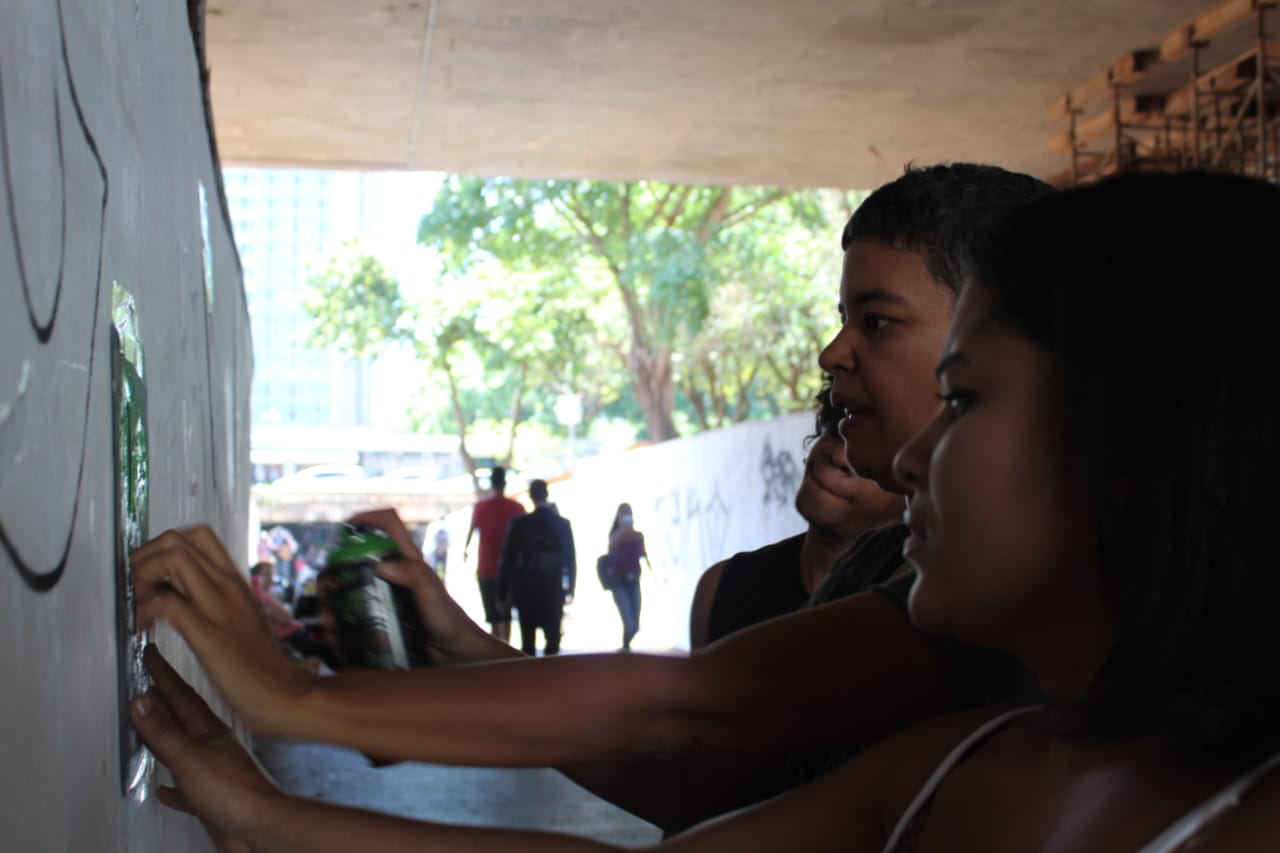 RCBarreto p together with FADM students (E. Araújo in the picture), Funarte 2018 (Photo:FADM students)